The Blackrak© is our answer to all our urban friends. It's made with our exclusively milled advanced performance wool, but with less consideration for blending in the woods, hence its beautiful jet-back color. Don't let its sleek look fool you, though. It weighs in at 650/700 gsm so you'll be just as comfortable with this in the wild as with our other anoraks. We just don't recommend you sport it during open season, no one wants to be mistaken for a bear! Fabric: 95% wool/5% synthetic
Regular price
USD $319.99
Regular price
Sale price
USD $319.99
Unit price
per
Sale
Sold out
Save this product for later
View full details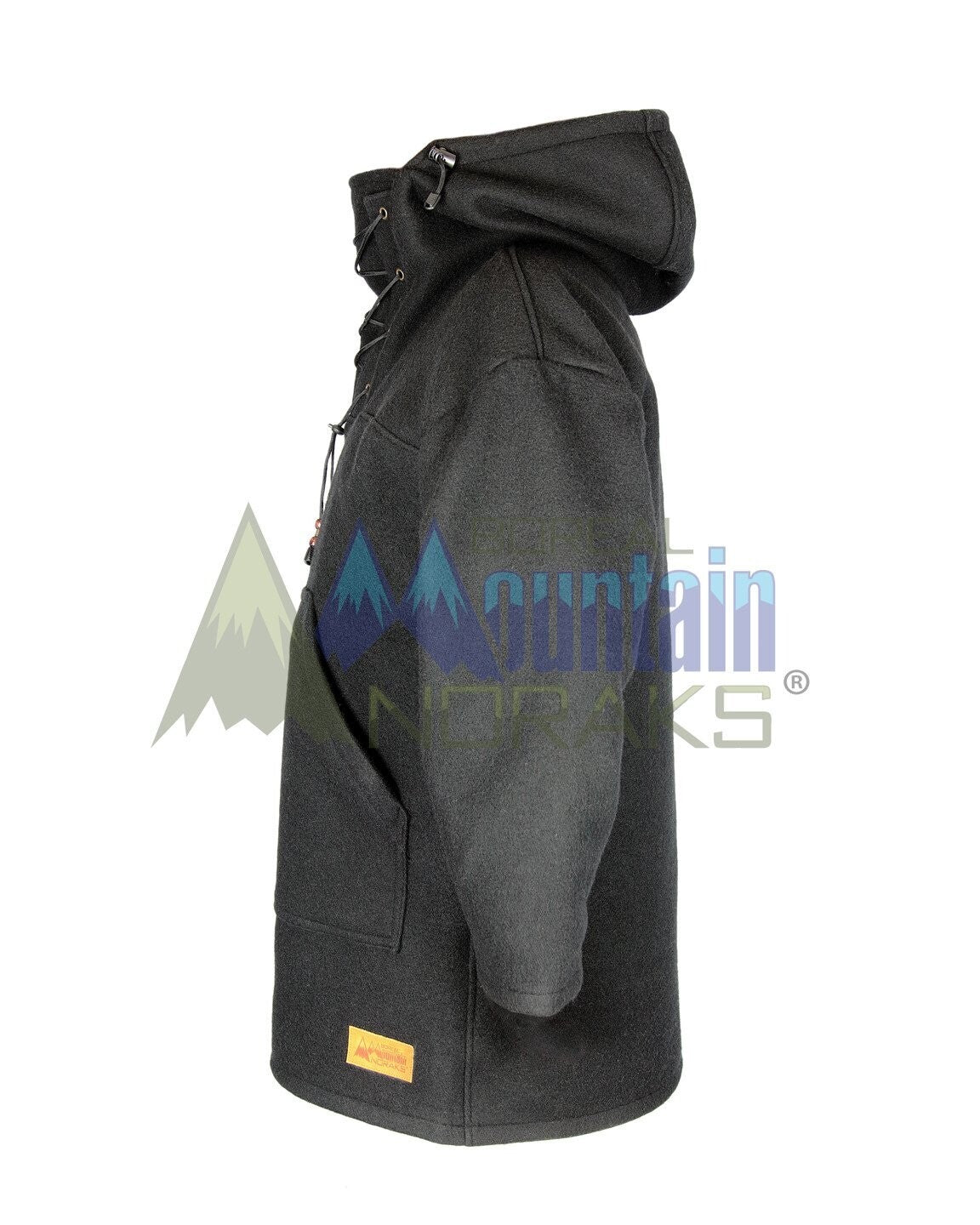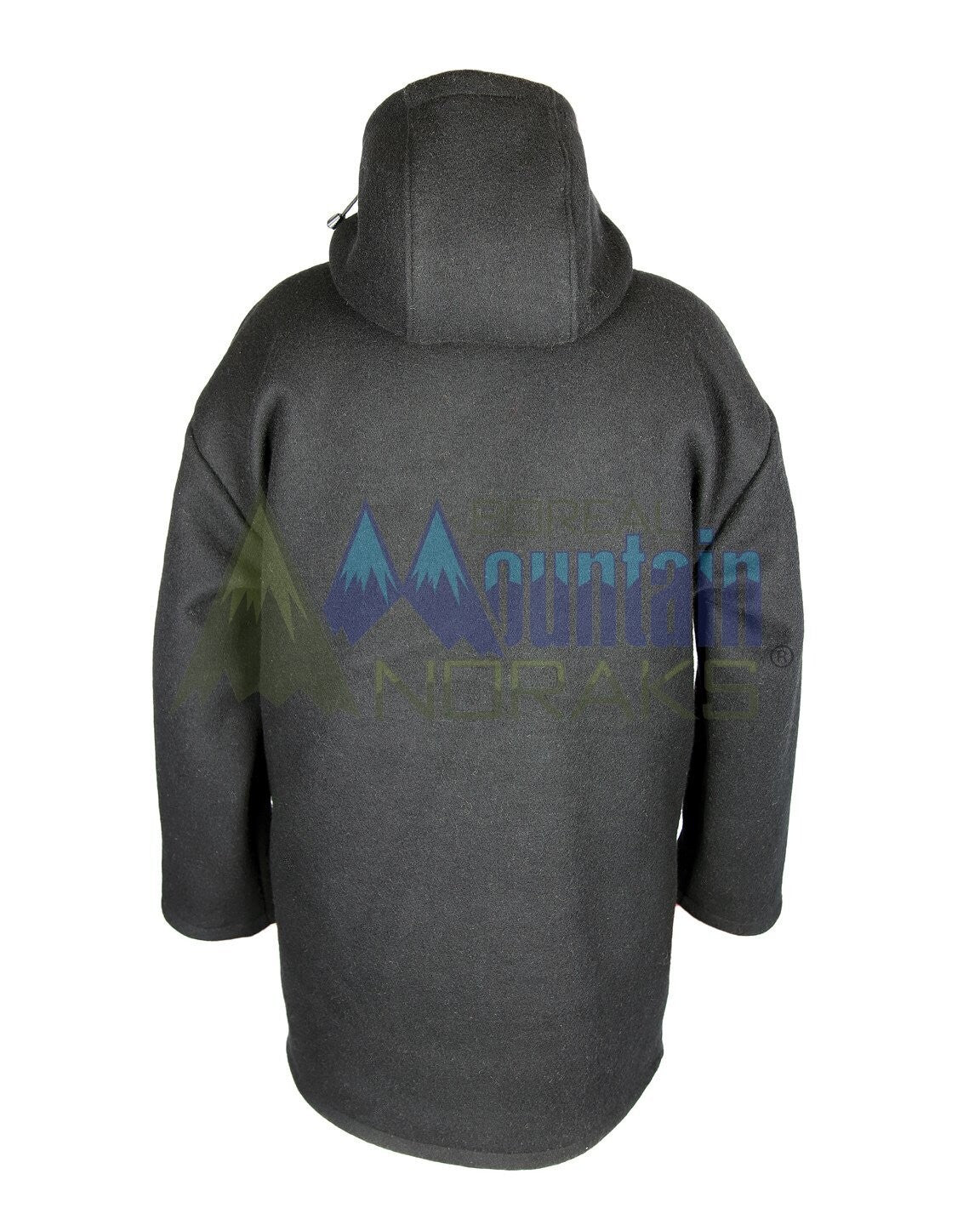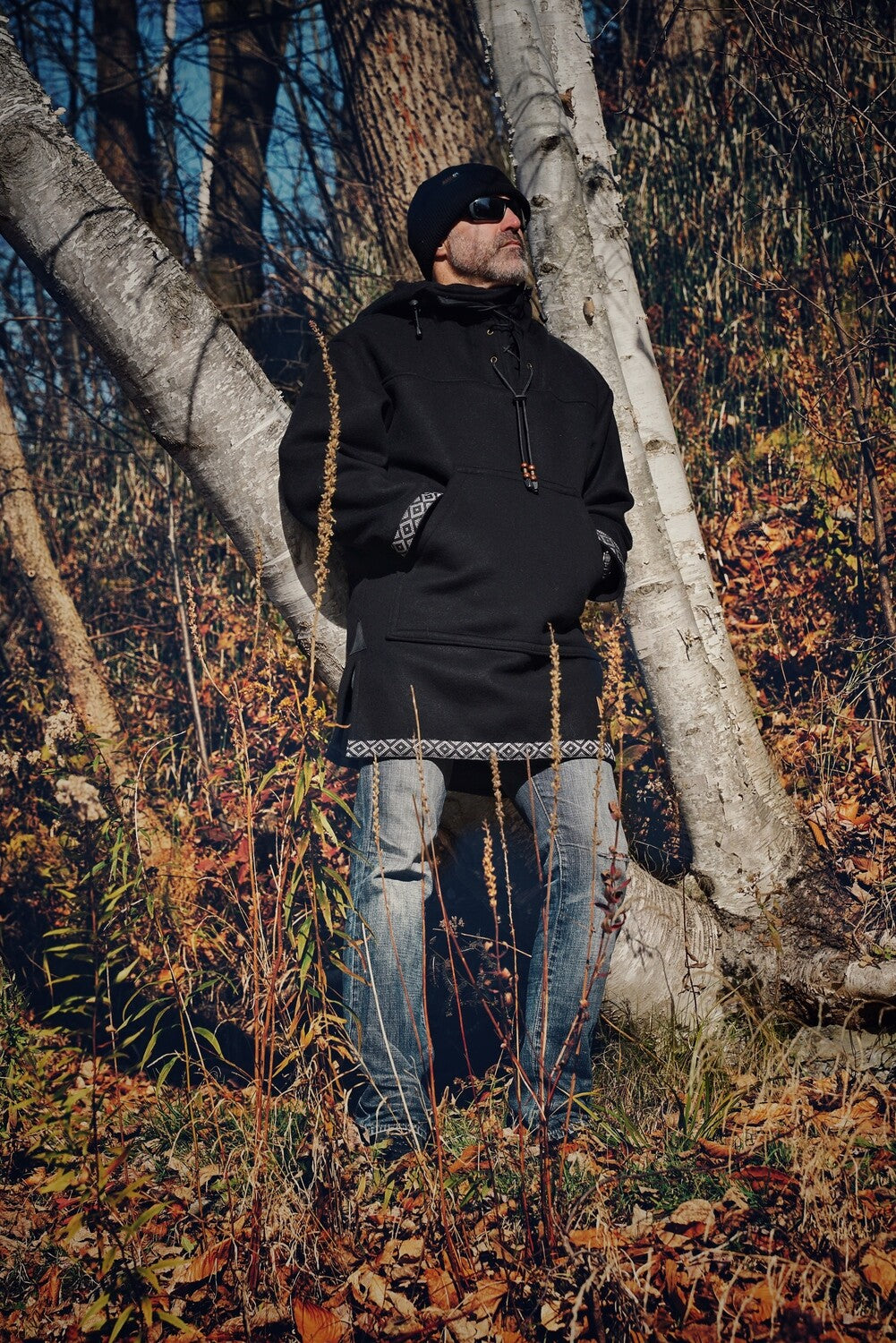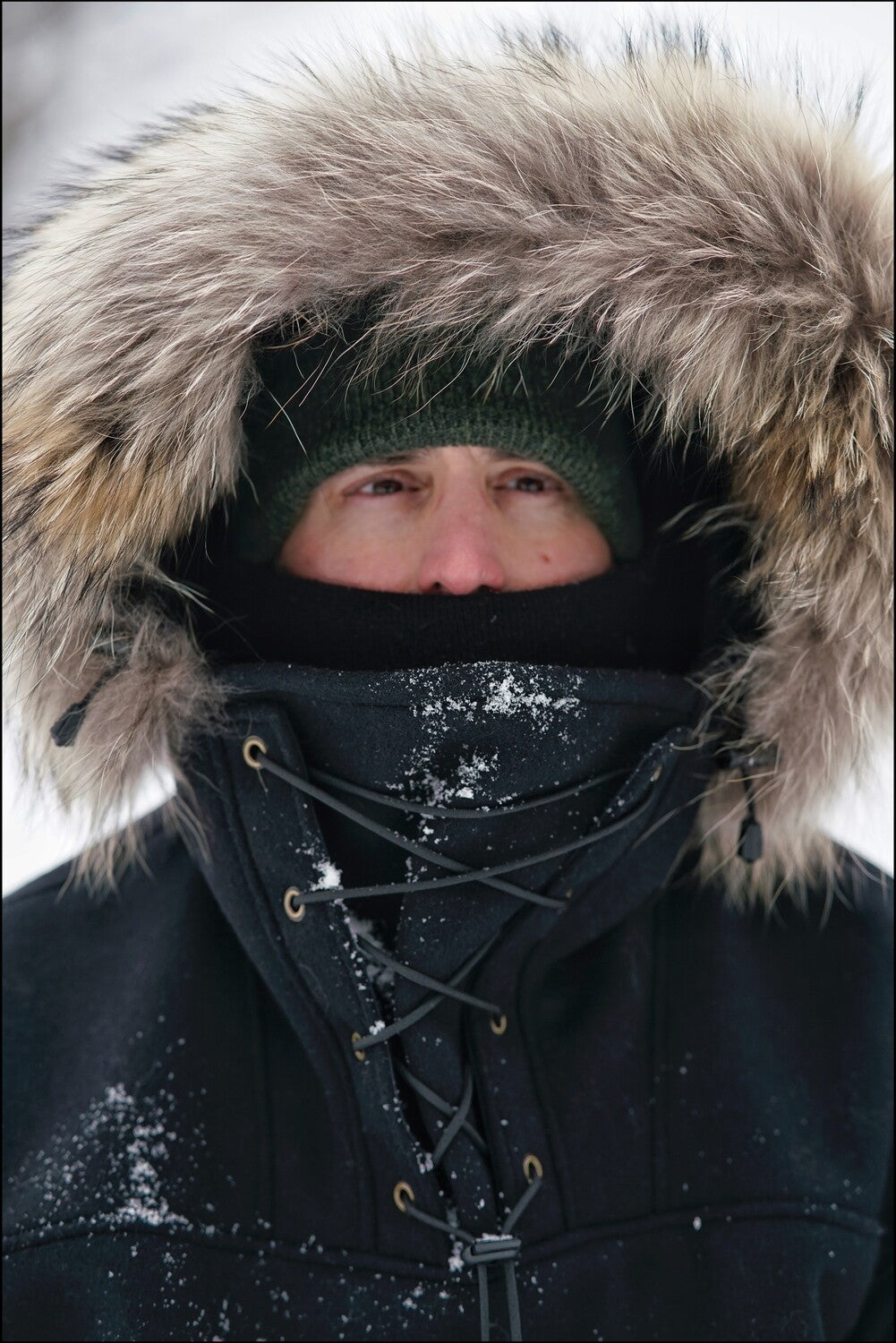 The Blackrak© is our answer to all our urban friends. It's made with our exclusively milled advanced performance wool, but with less consideration for blending in the woods, hence its beautiful jet-back color. Don't let its sleek look fool you, though. It weighs in at 650/700 gsm so you'll be just as comfortable with this in the wild as with our other anoraks. We just don't recommend you sport it during open season, no one wants to be mistaken for a bear!
Fabric: 95% wool/5% synthetic
Why a BMA anorak?
Inspired by traditional Indigenous outer shells, BMA anoraks are handmade in Canada with a commitment to provide you with heirloom quality, functional garments. Our anoraks are designed with a focus on thermal regulation– we make them wide and long to protect your vitals and allow for layering. In addition, we think reliability is especially important when out in the bush so we actively avoid using hardware that can fail like zippers and snaps. From the gauntlet to the sleeves to the kangaroo pocket, every detail was meticulously thought out to maximize your warmth and comfort while exploring nature.
The benefits of wool:
- Antibacterial
- Hypoallergenic
- Water repellent
- Fire retardant
- Moisture wicking
- Silent
- Retains up to 80% of its insulating properties when wet
BMA's Dual Layering System
For all of you layering enthusiasts, we recommend one of our canvas anoraks to be worn over our wool anoraks. While each can be worn on their own, this combined layering system – wool inside, canvas outside – will keep you extra warm and dry. If you are considering two layers, we recommend starting with only a woolie first. Also, remember that your canvas anorak will likely need to be larger than your woolie so you can layer comfortably. For questions or more information about our dual layering system, feel free to contact us before your purchase and we'll be happy to walk you through the process.