Every company has a unique origin story and BMA is no different. Ours began with a passion for outdoor adventures in northern Canada's brutal winter climates. Fast forward 40+ years later when our founder recalled his time in the cadets where they'd wear simple wool outer layers to keep warm. That's when he decided to throw away all of his synthetic gear and built his own wool anorak (more like a poncho) made from a salvaged military blanket.
The difference in the performance of natural fabrics was immediately noticeable. He was warm, his garments were more durable and reliable, he wasn't spooking the fauna just from brushing up against a tree, and most of all, no more looking like a piece of swiss cheese after a night in front of the campfire. Before he knew it, he couldn't keep up with the amount of friends and family who wanted an anorak of their own.
July 2016 marks Boreal Mountain Anoraks' debut as the authentic reference for quality handcrafted wool anoraks. Over the years, we've continued to build these old-age garments in Canada and in the same unhurried way. We provide our outdoor expertise to trappers, professional guides and other outdoor enthusiasts all over the world! Proudly constructed in Quebec, Canada, each garment goes through meticulous quality control so as not to miss any flaws in our design.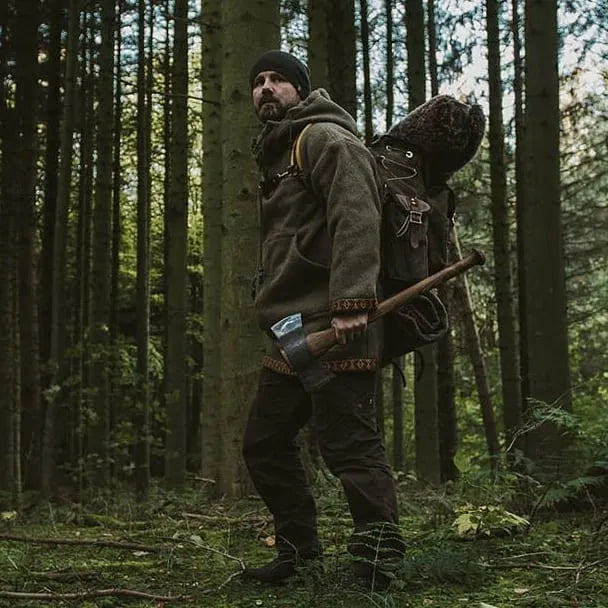 Advanced Performance Outerwear Proudly Manufactured in Quebec, Canada
Since 2016, Boreal Mountain Anoraks have been accompanying outdoor enthusiasts who embark on countless adventures despite the adverse weather extremes that mother nature brings. Our handcrafted anoraks are made of BMA's exclusive wool fabric, providing natural warmth and durability regardless of the weather conditions.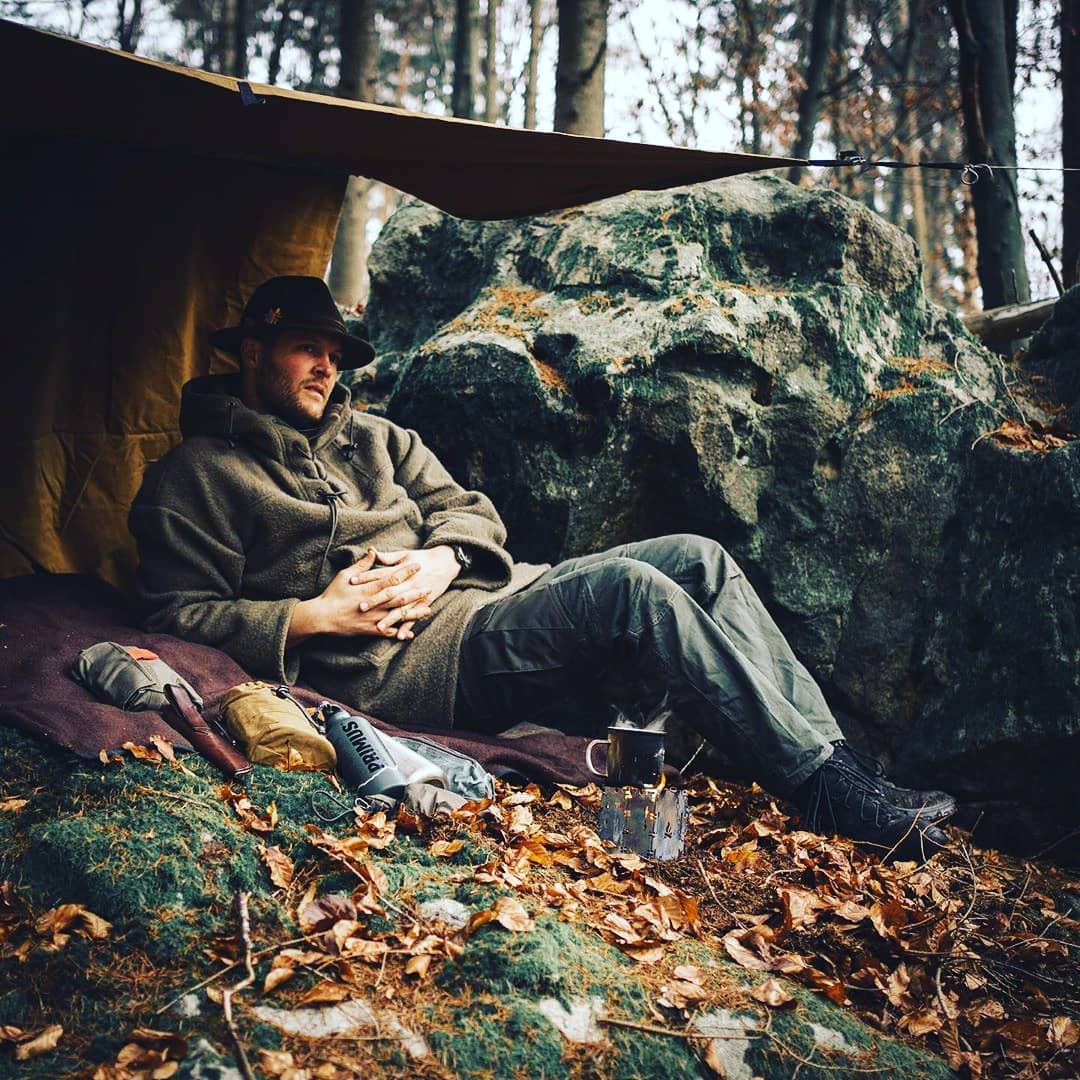 Our Mission
As avid outdoor enthusiasts, our mission is to reach as many people who share our passion for wild adventures as possible, and make sure they're protected from the elements. Our anoraks are made from natural materials and designed to be resistant and durable, regardless of how harsh the winters are in your area. At Boreal Mountain Anoraks, we focus not only on the quality of our products but also on your experience as our valued client!
Our team is at your full disposal throughout every step of the process. From your initial inquiry up to thedelivery of your order, you can rest assured that we work hard to obtain your utmost satisfaction!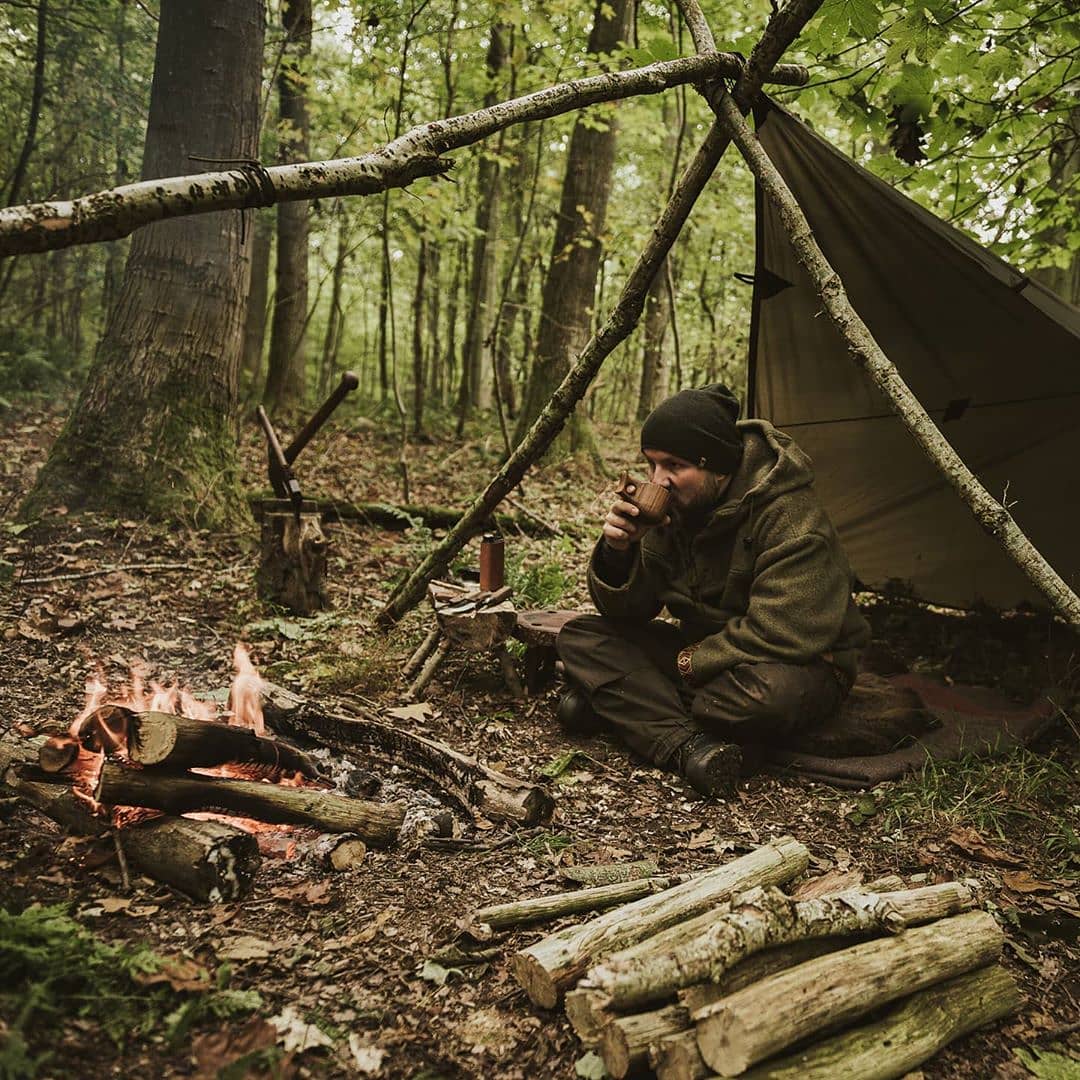 Quality, Performance & Price Point
Boreal Mountain Anoraks prides itself on the three key elements that our handcrafted anoraks provide: quality, performance and price point. For us, meticulous work means that there is no such thing as manufacturing defects. With an eye for detail, a commitment to customer satisfaction and a talent for quick turnaround times, we ensure that the product delivered on your doorstep meets the highest quality standards!
Our handcrafted wool anoraks combine functionality, authenticity, performance wear and details all in oneproduct. Over the years, trappers, professional guides from the Yukon, Alaska and all over have become ourloyal clients who have tested our anoraks in the harshest environments and continue to vouch for the overallquality of our products with 5 stars.